Navigating the ocean of quality management, one must not lose sight of the cardinal compass – Principle Based Management. This article explores its concept, significance, and implementation in quality management. It further delves into addressing related challenges and provides real-life success stories for a comprehensive understanding. For professionals seeking control in quality management, this article serves as an insightful guide to harness the power of Principle Based Management.
Understanding the Concept of Principle Based Management
The concept of Principle Based Management is an essential approach in the business landscape, promoting a set of underlying values that guide the decision-making process within an organization. This approach allows us to think beyond the traditional management techniques, giving us the ability to adapt and evolve, and at the same time, maintain control. Now, how does this relate to 'Principle Identification' and 'Management Principles Evolution'? Let's dig in.
Principle Identification is all about recognizing the core values that your business stands for. It's about asking the hard questions: What drives your decisions? What values are non-negotiable? Your answers form the bedrock of your management principles. It's these principles that keep you on track when the going gets tough.
But here's the catch – the business landscape isn't static, it's dynamic. It changes, and so must we. This brings us to 'Management Principles Evolution'. This isn't about abandoning your core values, no. It's about adapting your principles to meet the demands of the ever-changing business environment. It's about evolution, not revolution.
Principle Based Management, therefore, is a continual process of identifying and evolving your management principles. It's about maintaining control, but not being rigid. It's about being flexible, but not losing sight of what you stand for. It's about being resilient in the face of change, and always staying true to your principles.
In a nutshell, Principle Based Management is about finding the right balance. It's not easy, but then again, nothing worth having ever is.
The Importance of Principle Based Management in Quality
In my opinion, Principle Based Management is vital to quality as it provides a stable foundation for decision-making, and fosters continuous improvement and consistency in business operations. This is pivotal in driving the growth and success of any organization.
The Principle based Leadership approach empowers decision-makers to maintain a delicate balance between quality and profitability. This balance is crucial in the current business landscape, where consumer expectations and market dynamics are constantly evolving.
To emphasize the significance of Principle Based Management, consider the table below:
| Principles | Quality | Profitability |
| --- | --- | --- |
| Integrity | Ensures products/services meet promised standards | Builds trust, leading to customer retention and increased market share |
| Accountability | Encourages responsibility for quality assurance | Promotes efficiency, reducing costs and increasing profits |
| Innovation | Drives continuous improvement and adaptation | Opens new revenue streams and competitive advantage |
| Respect | Creates a culture of quality through employee satisfaction | Enhances productivity and profitability through employee engagement |
This table illustrates how adhering to principles can directly impact both quality and profitability. It's about creating a culture where quality is seen not as an extra cost, but as a strategic tool for profitability.
Implementing Principle Based Management in Quality: A Guide
Implementing Principle Based Management in Quality, a guide that offers practical steps and strategies, requires a clear understanding of the principles themselves, and necessitates commitment from all levels of an organization to ensure successful application. This isn't something you can just slap on like a band-aid. It's more like rebuilding a car engine, where each part has to fit perfectly with the others.
To evoke emotion, consider the following:
Principle Integration Strategies:
Embracing change – Change can be intimidating, but it's also the only way to improve. You've got to be willing to shake things up a bit.
Empowering employees – When people feel valued and capable, they're more likely to buy into the principles you're trying to implement.
Quality Enhancement Techniques:
Continuous learning – The world is constantly evolving, and so should your organization. Keep learning, keep growing.
Emphasizing excellence – Don't settle for 'good enough.' Strive for the best.
It's a journey, not a destination. Principle Based Management in Quality is about creating a culture where quality is valued and pursued at every level. It's about empowering everyone to contribute to the goal of excellence. It's about integrating principles into every facet of your organization, from the highest level of management to the newest employee.
And let's be real, it's not always going to be easy. But remember, the journey is what makes the destination worthwhile. Stay tuned as we delve into the challenges in principle based management and their solutions.
Challenges in Principle Based Management and Their Solutions
Both small and large organizations face numerous challenges in implementing principle-based management, yet with the right strategies and commitment, these can be effectively addressed and overcome. Overcoming resistance, for instance, is one of the most common obstacles companies grapple with. Employees often resist changes due to fear of the unfamiliar or the potential for increased workloads. However, with transparent communication about the benefits and necessity of the new management approach and by offering adequate support during the transition, organizations can minimize this resistance.
Adapting principles to the specific needs of an organization is another challenge. Every organization is unique, and a one-size-fits-all approach may not yield the desired results. It's essential to customize principles according to the company's culture, operational needs, and strategic objectives. This requires a deep understanding of the organization and an openness to adapt and evolve based on feedback.
From a leadership perspective, effective delegation and trust-building also play a key role. Leaders must be able to entrust their teams with the responsibility of implementing these principles, while also ensuring that they are adequately equipped with the necessary knowledge and resources.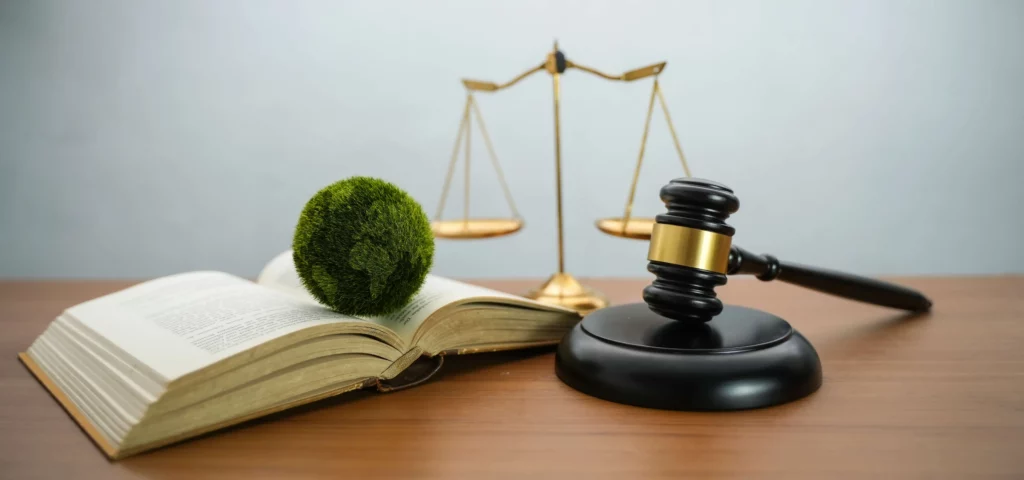 Case Studies: Success Stories of Principle Based Management in Quality
Success stories of principle-based management in quality, such as those from leading manufacturing companies and service providers, offer valuable insights, and these case studies serve as a testament to the transformative power of this approach. They highlight the profound impact of making values and principles the foundation of a business model, and how this can lead to unprecedented success.
Here are a few examples:
Company A:
Overcame a crisis by applying principle-based management
Achieved sustainable growth through continuous improvement and innovation
Company B:
Successfully integrated principle-based management into their existing framework
Experienced improved performance and efficiency as a result.
Analyzing outcomes revealed that these case studies are not anomalies, but indeed evidence of a pattern that principle-based management leads to improved quality and sustainability measures. This approach empowers organizations to control their destiny, carving their path to success by adhering to a set of defined principles.
So, let's dive in, shall we? Let's explore these intriguing stories of triumph, of how principles not only guided these organizations through stormy seas but also fueled their voyage to the shores of success. Because, my friends, therein lies the beauty of principle-based management – it gives you control, the ability to steer your organization in the direction you desire.
Conclusion
In essence, Principle Based Management is the linchpin for quality enhancement in any organization. It fosters a proactive approach, engenders innovation, and ensures consistent quality. Although implementation may pose challenges, the right strategies can mitigate these. The success stories of companies employing this approach serve as a testament to its efficacy, highlighting the transformative power of Principle Based Management in fostering quality.